Is it really necessary to trim your rose bushes? If you want gorgeous roses like this it is!
In California we have such mild winters and the roses will continue to produce leaves and roses through winter. Therefore, you have to trick your roses to go into hibernation for their own good.
It is important for a rose to be pruned so that it will be a healthy plant with strong stems and beautiful blooms. Pruning also eliminates diseased and dead canes that will be harmful to the growth and health of the plant. It is important to prune your roses by January or February.
Keep in mind when you prune a rose bush, you want it to be shaped like a vase. Outward branches going out and branches in the center trimmed out so that the rose bush can have circulation.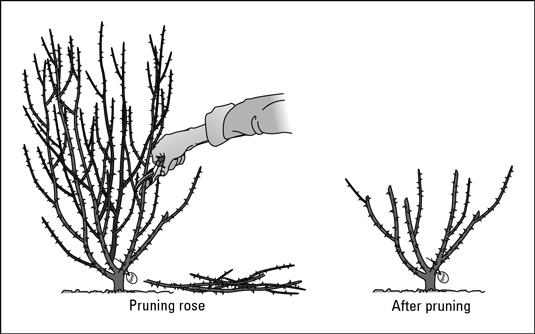 Here is one of the rose bushes that I pruned today.
As you can see, it is in full growth.
First, I find the sucklings that are growing from the base of the bush. You don't want sucklings, because just as their name, it will suck nutrients from the rose bush that the main bush needs.
This bush had sucklings on either side. You will prune right from the base of tree, near the ground.
You will also prune any limbs that are less than a size of a pencil. They are not healthy and will not be able to hold a bloom in the spring.
Next, you will find any crisscross branches. They have to go for the health of the bush. You will remove the branch that is not growing out.
You will not leave a leaf on the bush. Now you will pull everyone of them off.
This rose bush is now pruned and ready for its time to rejuvenate. As you can see, it is shaped like a vase, with branches going out, and center trimmed out for circulation.
Whew! They are all done! That was a lot of work!
But well worth it! I am looking forward to my beautiful roses in the spring!
Have a blessed day!